Works to lighten the colour of your skin. You can also remove cut or burn marks with tomato juice. Curd also provides moisture to our skin and keeps the face away from pimples. With its regular use, the face becomes clean and glowing. How to use tomato and curd to get clear skin and a beautiful face: –
Benefits of applying tomato and curd on the face
Applying tomato and curd removes pigmentation from the face, it also removes blemishes from the face.
Symptoms of ageing go away with tomato and curd, and wrinkles start disappearing from the face.
Applying tomato and curd retains moisture in the skin and removes the problem of dryness. Both of these are helpful in cleaning the dead cells of the skin and controlling oily skin. It also removes allergies and other problems from facial skin.
How to apply tomato and curd on the face –
You can apply tomato and curd paste directly on the face. For this, make tomato puree. The blackness of the face is removed with this paste. Besides, dark circles under the eyes are also cured. After applying this paste to the face, leave it for about 10 to 15 minutes. This paste deeply cleanses the skin of the face.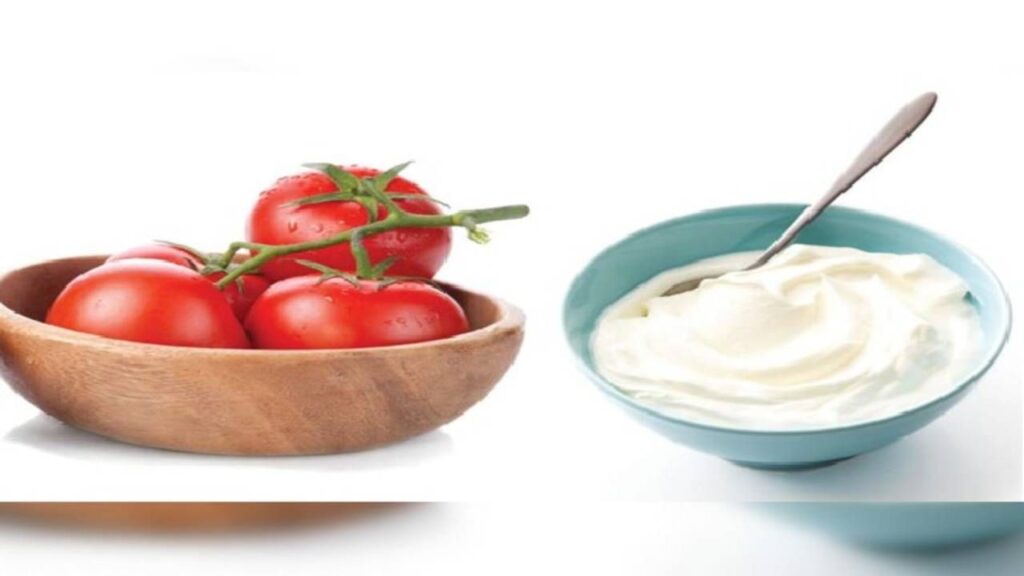 Apply tomato and curd with turmeric on the face
You can also use turmeric in tomato and curd paste. This improves the complexion of the skin. You also get relief from pimples and acne on your face. The paste of these three also works to remove dead cells from your facial skin and excess oil from the skin. Apply the paste of tomato, curd and turmeric on the face while massaging and leave it for about ten minutes. After this wash it with clean water.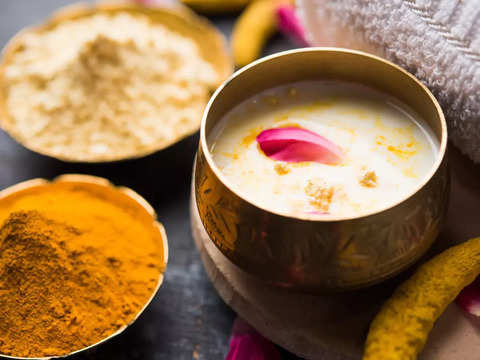 Mix Coffee with Tomato and Yogurt
To get more benefits from tomato and curd paste, you can also add coffee to it. Tomato, curd and coffee clean the outer dirty layer of the skin and make it shiny. To make this, add about one sachet of coffee powder in tomato and curd paste. Apply this paste on the face while massaging and leave it on the face for about 10 minutes. After this clean the face.